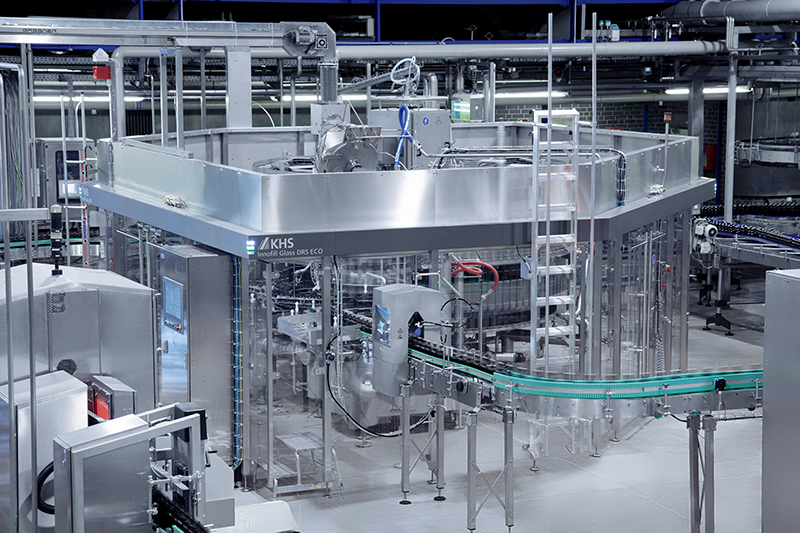 KHS exhibits cutting-edge filling equipment at BrauBeviale
publié le mardi 03 octobre 2023
After a four-year break the beverage industry returns to Nuremberg: at BrauBeviale from November 28 to 30 KHS will be presenting its extensive portfolio of cutting-edge filling technology and resource-conserving packaging systems.
The modular Innofill Glass DRS ECO filling system will be the center of attention at KHS' trade show booth. Nature MultiPack (NMP) is also setting standards as one of the most sustainable types of secondary packaging currently on the market. Following the introduction of a universal adhesive for the beverage can segment, in the future KHS will now be offering this for PET, too.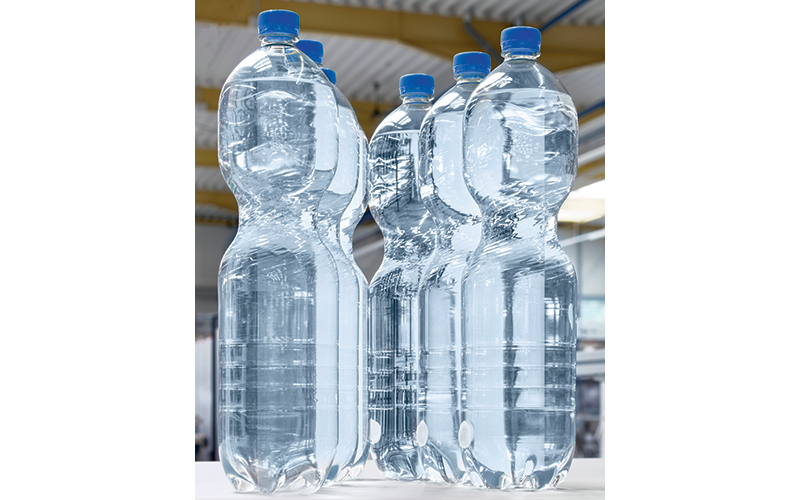 Since its launch in 2019, the modular glass filler has been installed many times over throughout the world. Its success is primarily attributable to its special evacuation and CO2 purging process for glass bottles. Here, during pre-evacuation air – and thus oxygen – is first removed from the containers before they are then purged with a precisely dosed amount of carbon dioxide. The result is compelling: the machinery lets less oxygen into the beer – and in doing so consumes up to 60% less CO2. The less carbon dioxide used per filled bottle, the more efficient the filling process.
At the trade show KHS will also be focusing on reducing packaging materials – and thus supporting the circular economy. Following the successful launch of a universal adhesive for beverage cans, KHS is now also offering this pioneering streamlined consumable for plastic bottles. Still one of the most environmentally-friendly secondary packaging styles on the market, PET containers of practically any shape, size or material thickness can now be joined together using just one type of adhesive. This is facilitated by a special process where the adhesive is foamed during application to the containers. The new system also increases the level of convenience for the consumer, as bottles are easier to separate. Moreover, the outer wall of the PET container is subjected to less stress when the pack is opened, meaning that even with lightweight bottles with a very low wall thickness overload and damage are more or less totally ruled out.