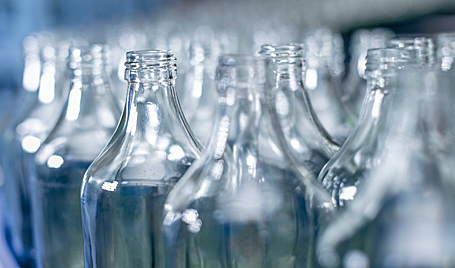 New partnership between O-I Glass and Krones AG
publié le mardi 03 novembre 2020
O-I Glass, Inc. and Germany's Krones AG signed a strategic collaboration agreement that aims to elevate glass by innovating together and to jointly create solutions for the growing glass market. "For O-I, glass is the preferred packaging solution in a world that increasingly values health, premium products and the environment. Not only does it maintain the integrity of the products and protects the environment, as customers and consumers intend, but it also offers magnificent opportunities for establishing brands and implementing sustainable solutions," explains Andres Lopez, President and CEO at O-I. "This agreement is the first step that O-I and Krones are taking together in order to offer clients completely integrated, end-to-end solutions in the future."
Focus areas include improvements in glass filling and packaging line speed and efficiency; enhanced agility and flexibility of responding to market trends; development of innovative and sustainable glass systems; and advancements in digital solutions such as direct-to-glass digital printing technology.
"In production facilities all over the world, the products of O-I and Krones are already encountering each other. So, it was absolutely logical to improve still further the compatibility of Krones' complete lines and the glass containers from O-I," adds Christoph Klenk, CEO of Krones AG.
With this agreement, the two companies are combining O-I's specialized knowledge of glass with Krones' leading competence in manufacturing machines and filling lines for the food and beverage industries.
All rights reserved except agreement written by Emballage Digest or mention of the magazine